✉️ ILOVEYOU - Message (Rich Text)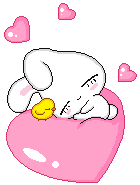 .➤. i go by a lot of names because i have really bad identity issues. please don't make fun of me for having a lot. that being said, i really like when people alternate between my names ! you don't have to, it'd just be appreciated. i have no preference but most people know me as paz so.
.➤. if you're cis, please only refer to me with he/him and masculine terms. i won't stop you if you alternate but if you refer to me as she too much for my liking i'll say smth.
.➤. otherwse, alternate pronouns + labels and don't refer to me with gender neutral language.
.➤. i'm a bigender lesbian !
.➤. i'm autistic and mentally ill. (i reclaim the r slur also but i tag it)


names list
yes i know i go by too many names. i have really bad identity issues. you can call me any and all of these, and i appreciate it if you alternate, but you don't have to.
flynn / paz / sophie / mariana / naomi / nicoletta
nicknames are good too ! please don't call me nicole or cole though.
back to about


i love my girlfriend so much ! he's the light of my life and if you follow me but not her you're missing out. it's such a sweet and funny person so follow her Now.
back to about


DON'T FOLLOW IF:
.➤. you fit regular dnfi criteria.
.➤. you're a truscum or transmed. this includes being against people using it/its or neopronouns.
.➤. you think sexualizing minors is okay , irl or in fiction.
.➤. you don't list your age.
.➤. you're under 15 or over 20. (if we're already friends or i followed you first i don't mind)
.➤. your name is brandon or julie.
.➤. you hate my boyfriend ? why has this been an issue. why would you want to follow me.
BEFORE FOLLOWING, YOU SHOULD KNOW:
.➤. if something i do bothers you, please let me know and be upfront. i can't take hints.
.➤. i usually won't follow back if you don't have a carrd, listo, or an about page of some sort.
.➤. i have no qualms namedropping and calling out freaks. if you have an issue with this you probably shouldn't follow me.
.➤. i post nsfw content sometimes. if you're a minor, don't interact with it or i'll end up blocking you.


TAG THE FOLLOWING:
.➤. flashing images.
.➤. csa / pedophilia.
.➤. animal death, especially dogs.
.➤. fatshaming / fatphobia.
.➤. weight talk.
.➤. unreality. by unreality, i mean descriptions of feeling like nothing is real, and images distorted in a way that objects in it aren't identifiable. (an example would be that ' ditch the man cave bring back the study ' image.)
IF YOU DON'T KNOW WHAT TO USE, I'VE MUTED / BLACKLISTED:
.➤. epilepsy warning.
.➤. flashing.
.➤. csa.
.➤. rape.
.➤. pedophilia.
.➤. animal death.
.➤. fatshaming.
.➤. fatphobia.
.➤. weight.
.➤. unreality.
.➤. dissociation.

please just qrt with triggers and don't use ' lrt [trigger] / '

SPECIAL INTERESTS:
.➤. graphic design.
.➤. persona 5.
.➤. kirby.
.➤. sanrio.
.➤. pokemon. (pmd especially)
.➤. left 4 dead 2.
HYPERFIXATIONS:
.➤. tetris 99.
.➤. vocaloid. (my favorite producer is ghost)
.➤. reol.
OTHER INTERESTS:
.➤. toreba / crane games.
.➤. fire emblem: three houses.
.➤. tales series.
.➤. borderlands.
.➤. smash bros.
.➤. hypmic.
.➤. splatoon.
.➤. hunter x hunter.


i am
kirby, spinda, and my melody!
doubles are fine, i don't take kin stuff very seriously. please don't make fun of me though, i have really bad identity issues among other things and this helps me cope.
charas i am not but relate very heavily to: futaba sakura, goro akechi, chiaki nanami.
(please note i don't care about danganronpa. nanami is just important to me.)